Anaerobic Digestion
Main features: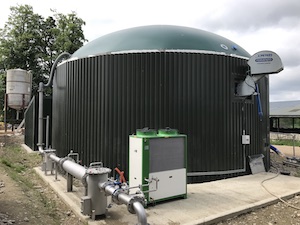 UK process design
Outline M&E diagrams
Cost effective bespoke solutions
Help with self-builds
What we do:
Biogas Products Ltd assist their clients who wish to self-build an anaerobic digester. We can provide full bespoke design solutions for simple, robust and fully automatic systems ranging from 50-500kW. We work with you to develop an anaerobic digester that meets your budget.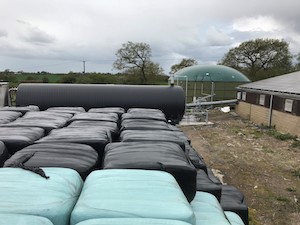 Design and specification:
We provide process, mechanical, electrical designs assisting with the selection and procurement of equipment. We will support you from start of the build to completion. Our designers each have over 30 years' experience in the process design and build of anaerobic digesters and will help develop a reliable and low cost solution.
Digester build

Biogas products Ltd are able to supply several of the necessary products required in the digester system including biogas storage, biogas conditioning, heating and mixing systems. All our products are manufactured at our factory in the West Midlands. For all other requirements we would always recommend UK based manufacturers and suppliers.
Commissioning:

Biogas Products Ltd are able to assist you with final process commissioning bringing safely into service your self-built anaerobic digester.