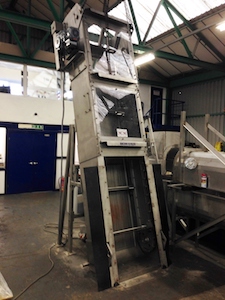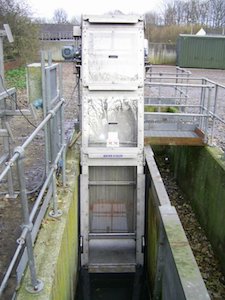 Since 1993 Mahr Machinenbau have designed, manufactured and installed more than 250 bar screens worldwide. Their most recent innovation, the 2mm multi-rake, front return screen was designed to match the performance of the equivalent 6mm perforated screen.
The "MM2MM" multirake screen will prevent fine to medium size solids and floating waste from entering areas that may damage process plant.
UK Water Company's discharge permits includes a condition specifically requiring a 6mm aperture screen however the Environment Agency has clarified that if an alternative design, is proven to perform as well, then the Environment Agency would review the Water Companies permit to allow this to happen.
The MM2MM Multi-rake bar screen with 2mm spacing has recently undergone rigorous testing at Chester-Le-Street WwTW and has been proven to have a capture rate that is at least equal to that of a 6mm perforated screen and with lower head losses.

Mahr MM2MM Bar Screen Test Certificate - Dec 2013
The test screens were manufactured in the UK by Biogas Products Ltd, who have a long-standing relationship with the company Mahr Machinenbau. Biogas Products have manufactured all of the Mahr screens that are currently in use on Water Authority sites across the UK.
The MM2MM Multitake bar screens are manufactured in 304SS or 316SS and can cover up to 4-metre-wide channel widths and 20-metre depths.

MM2MM Screen Brochure