Digestate and Slurry Separators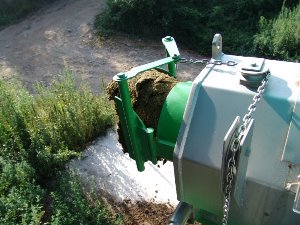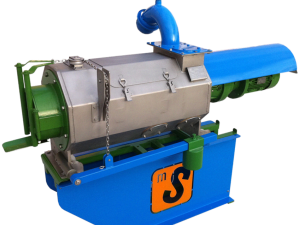 Biogas Products supply mechanical separating equipment that can separate the liquid and solid properties of digestate and slurry. Applying this process has many benefits for the client and makes it a lot easier to handle either by-product.
A digestate or slurry separator can be included in a new build or added retrospectively to any biogas plant and will mechanically squeeze the liquor from the solids resulting in an output with up to 30% dry solids. The liquid portion can be used as soil fertiliser or for any other application that requires a nutrient rich solution. The volume of the dry solid output will be drastically reduced, making it much easier to handle and dispose of.
The use of a ramp is recommended when the slurry has less than 8% of dry matter. The ramp regulates the flow into the separator, achieving a homogenous products and increasing the efficiency of the separator.
Robust and durable design
Various sizes and specifications
Reduces the need for storage
Produces up to 30% dry solids
Sieve sizes 0.25, 0.5, 0.75 and 1mm