Stainless Steel Pipework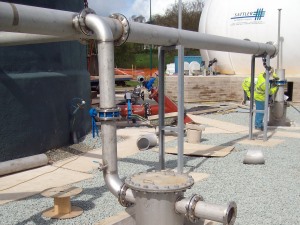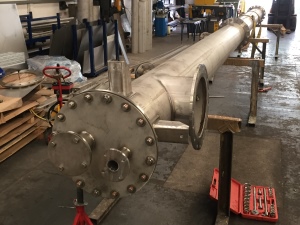 We can engineer complete stainless steel pipework systems for biogas utilisation on anaerobic digester sites. We manufacture stainless steel pipework up to 300mm diameter and for low pressure flows of up to 150mbar. We use 316L 'marine grade' stainless steel which is resistant to the corrosive properties of biogas.
We have a team of fully certified and experienced welders who are equipped with the latest tools to complete final on-site installations. All pipework is pressure tested on site and nitrogen purging can be provided if required.
Benefits:
Grade 316L stainless steel is extremely durable and particularly resistant in atmospheric and corrosive environments. It also has excellent weldability when using all standard fusion and resistance welding methods.
Manufactured in West Midlands workshop
Up to 300mm diameter
Low pressure up to 150mbar
316L stainless steel