Swimming Pool Filters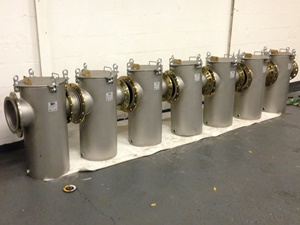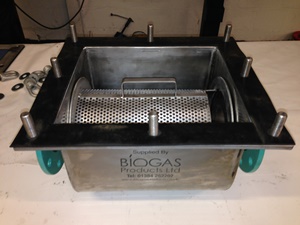 We have been manufacturing and supplying high quality swimming pool strainer boxes to the leisure industry and private sector for many years. Our robust stainless steel design is manufactured using 316SS marine grade stainless steel, to avoid pitting corrosion and given an aesthetic bead blast finish. This product is made to measure and available in sizes from 50mm to 300mm diameter. Other features include:
Quick release lid sealed with nitrile 'O' ring
Removable 316SS basket with 3mm perforations
Bespoke flange size and configuration
Spinning connection flanges available in Zinc plated or stainless steel
We have designed and manufactured a horizontal Swimming pool filter for where space and layout is an issue.