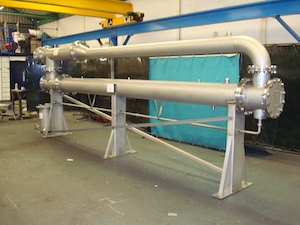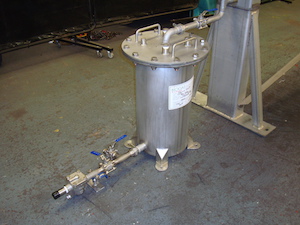 Client: The Dennis Group LLC
Summary: Biogas dehumidifier for overseas client
Project scope:
To supply a biogas dehumidifier for a new anaerobic digester build which will reduce relative humidity of a 595m3/hr biogas flow from 100% to less than 70%.
Services provided:
Design, manufacture and delivery to the USA.
Products supplied:
1no biogas/cold water heat exchanger to cool the biogas and a second biogas/biogas heat exchanger to reheat the biogas. All manufactured in 316 stainless steel.