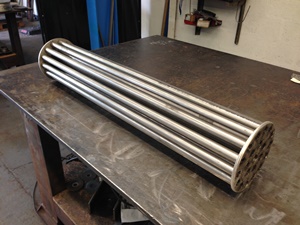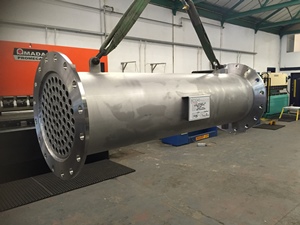 Client: Esholt WwTW, Yorkshire Water (Grontmij)
Summary: Biogas reheater
Value: £4,200
Project scope:
The client wanted to increase the temperature of their 600m3/hr biogas flow by 20 degrees centigrade in order to reduce the biogas' relative humidity. The client already had an existing hot water source which could be utilised for the reheating process.
Services provided:
Biogas Products Ltd designed, manufactured and retrofitted into the existing system, a biogas hot water, tube shell heat exchanger in 316 stainless steel. The compact design has a small footprint and if there is not a suitable supply of hot water available then an immersion heater can be used.
Results:
The heat exchanger increased the temperature of the biogas flow in order to meet the requirements of the client.