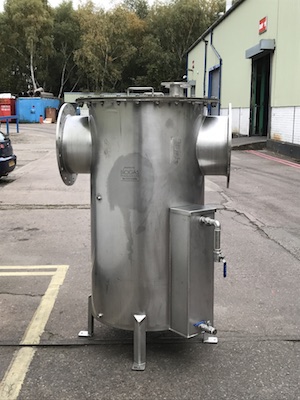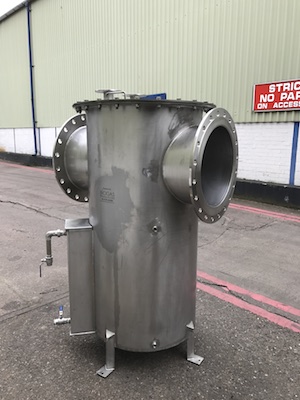 Client: OSCAR Bioenergy
Summary: Condensate Pot for overseas client
Project scope:
To manufacture and supply 2no biogas condensate pots to be fitted into a 500mm diameter biogas main with a maximum flow of 2200 m3/hr at 20 mbar pressure.
Services provided:
Design, manufacture and delivery to Hong Kong.
Products supplied:
2no 800mm diameter condensate pots with 500mm NP16 flange connections, manufactured in 316 stainless steel.