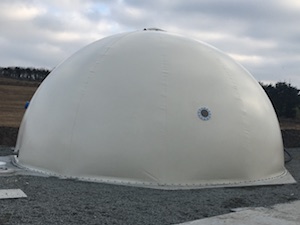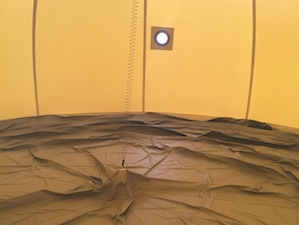 Client: Jaeren Biogas, Norway
Summary: Membrane gas holder for overseas client
Project scope:
To supply and install a PVC double membrane gas holder with a capacity of 100m3 operating at 10 mbar, to an existing anaerobic digester plant.
Services provided:
Design, manufacture, install and commission. Biogas Products' site supervisor worked with the client's personnel to install and commission the gas holder in Norway.
Products supplied:
1no 100m3 membrane gas holder, level sensor, air control valve, viewing windows and duty air blower.