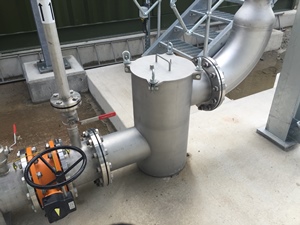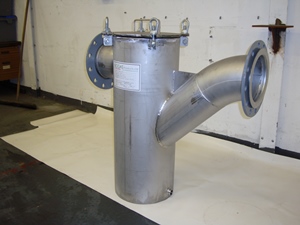 Client: United Utilities (Nomenca)
Summary: Strainer baskets
Value: £2,100
Project scope:
The client had recently installed a Siloxane removal tank and they wanted a solution to prevent any potential loose carbon media from entering the biogas pipework and damaging mechanical plant further down the line.
Services provided:
Biogas Products Ltd manufactured and installed a strainer box, made from 316 stainless steel. The box was fitted with a removable 2mm perforated basket which can be easily removed for cleaning.
Results:
Mechanical plant has been protected from damage from potential loose carbon media which finds its way into the biogas pipework.